If you want a shot at driving a lot of qualified traffic to your website, you've got to be visible in the search results. Over 3.5 billion searches happen at Google.com every single day. Undoubtedly, people are out there searching for the products and services you sell right this second. If you aren't there, you're missing out on opportunities to grow your business. It's possible that you just might need some agency help.
Appearing in the search results when people search for what you do, or search for your business name, sounds simple enough, right? It's not. There are two primary methods of driving traffic from search engines, namely SEM and SEO.
SEM vs. SEO
SEM, or Search Engine Marketing, also known as PPC or Pay Per Click, is the practice of paying for placements in the search engines. In a nut shell, you choose as many relevant keywords as possible, set a daily budget, and bid for position in the search results when someone searches for one of your chosen keywords. Keep in mind, in SEM, you are entering yourself into a 24/7 auction for ad position and the market changes fast and frequently. The name of the game is to predict or react to changes in the marketplace in order to drive as much qualified traffic as you can within your budget.
SEM is an instant gratification platform. Within a few days or weeks, you can have a campaign planned, built and launched. Once the campaign is live, you can begin appearing in the search results on your targeted keywords. When someone sees and clicks your ad, you pay the search engine a small fee (a few dollars up to hundreds of dollars in some industries), and land that visitor on your website.
Whereas SEM is like the 100 meter sprint, SEO is the marathon. But it's a race worth running.
SEO stands for Search Engine Optimization, and is the practice of helping the search engines understand what your website is about, and convincing them why you are more relevant than everyone else in that space. You do this in a number of ways, and those ways are always changing.
The top 5 ranking factors in SEO are:
Direct site traffic
Average time on site
Pages per session
Bounce rate
Total referring domains (backlinks)
Even if you nail the 5 factors above, it's likely going to take months – depending on previous or current efforts – like 3 – 6 – 9 months before you really begin to see traction. Why fight this fight? Why not just roll a budget into SEM for instant traffic? Roughly 85% of everyone who uses a search engine today will navigate to and click an organic link. This leaves just 15% looking at the paid placements of SEM. Simply put, the opportunity to grow your business is much, much larger in SEO.
Neither SEM or SEO are easy to do, let alone do well. Few businesses have the time or resources to hire and effectively manage these resources in-house. After all, if you're going to hire an in-house SEO specialist, don't you need someone in your office to know a little about SEO to keep them honest?
This is when hiring an agency starts to make a lot of sense. Finding and hiring an agency packed with SEM and SEO knowledge can be relatively simple. Of course, anyone can Google 'inbound agency denver' and hire an agency today. Don't do that. It's important that you find the right agency for your business, and trust me, digital agencies aren't a fit for every business.
Top 4 Agency Characteristics
When interviewing agencies, they should qualify for at least these four characteristics:
Industry experience – Has the agency worked on campaigns similar to yours before? Expect a bit of a learning curve, regardless. But the curve will be shorter, and you'll see results sooner, if they have experience working in your field.
Proven track record – Look for the brass. Are they a Google Premier Partner? Have they won any local business awards? Are the people working on your account certified by a 3rd party in their area of expertise. How have others reviewed the agency on Google?
Core value alignment – I'm going to guess your business has a set of core values. Does the agency? If so, what are they? Do they align with yours?
Personality alignment – What are their people like? Approachable and likable? Or, inverted and serious. Neither is bad! What you're looking for is an alignment in personalities between the two businesses. Rarely have I seen an approachable, outgoing person work in perfect harmony with a shy, serious type!
If you're still with me, we've established:
That being in the search results when people search for what you do is good.
Launching an effective SEM or SEO campaign is hard.
Hiring the right SEM/SEO person and managing that person is hard.
Hiring an agency can often times be a more effective and less costly route to go.
Finding an agency is easy.
Finding the right agency is hard.
If you evaluate an agency on experience, results, core values and personality, you should be on the right track.
But what if you fell off the track? What if you got distracted and hired the wrong agency!?! If your gut is telling you the agency you hired might not be the best fit, you are probably right. Here are 10 of the most obvious (and obnoxious) agency behaviors that will confirm you hired the wrong guys for the job – and you need to fire them immediately.
1. They didn't ask for your input when building your campaign
Nobody knows your business like you do. Nobody. If you're dealing with a "know it all" agency who believes they know how to plan, build and manage a campaign on your behalf, without your input, they are complete fools.
2. They don't provide access to your account
If they're not willing to share what they've built for you, they've got something to hide. Your agency should be open and honest about everything – every single thing – they ever do for you.
3. They don't provide regular (weekly) reporting
If you receive verbal updates from your agency that "everything is going fine", run. This means something isn't right, or your campaign simply isn't being managed. The metrics found in those reports are what you are paying for. You have every right to see the metrics behind every click, dollar, lead or call managed by your agency.
4. They don't make themselves available for regular (weekly) phone calls
If your agency isn't willing to commit to a regular schedule of phone calls, or if they're never available when you need them to be, they aren't being a true business partner. You need to hear updates from your agency regularly, and often. What's working and why? What's not and why? What is the plan going forward? These are topics that should be covered with you on a weekly or monthly basis.
5. They don't listen to you
Similar to the first point in this section, if they don't do what's asked, or if they think they know better, your agency is a bad business partner. Successful marketing campaigns require collaboration. You need to give input and direction, they need to provide expertise to get you there and execute.
6. They don't explain what they're doing or why they're doing it
If your agency does talk to you, but they don't have logical reasoning for the changes they're making, they're either inexperienced or just dumb. Data surrounds everything an agency does and should support the decisions they make. Very little in agency life is purely subjective. Insist on understanding the "why".
7. They offer many, unrelated services
If your agency offers SEM, SEO, website design, website hosting, direct mail, software development, app development, house painting and dog walking, you probably aren't dealing with real experts. If they claim to be great at everything, they're probably average at most everything. Find an agency that truly specializes in what you need.
8. They don't mention the services you need on their website
We've seen it happen a hundred times. You might be referred to another company for email hosting, and before you know it, you leave with an agreement to have them design your next logo and website. In other words, if they don't call out what you need on their website, don't let them learn how to do it on your campaign.
9. It's just not working
Digital marketing is not a guarantee, ever. Nothing in life is. This said, you do need to give your agency a shot. They need time to prove themselves. If, after a year or so, you aren't seeing increases in traffic or leads, and the meetings and calls have also fallen flat, it's probably time to make a change. This isn't always the agencies fault. Sometimes things just don't work out the way they were supposed to.
10. Their billing practices aren't transparent
Last but not least, if you can't figure out what you're being billed for, or how invoices are figured, ask immediately. If you aren't getting a clear answer, they might not know either. That's not good. It's your money, you need to understand exactly what you're paying for.
Adding an agency relationship to your business can be an intimidating event. After all, there are over 120,000 businesses that classify themselves as advertising or marketing agencies in the US, how do you know you're going to choose the right one for your business? If you follow the four guidelines I outlined in this post, and put forth the effort to find good people running an open, honest and transparent agency, that aligns with your values, you're on the right path. If you already have an agency relationship, and they've violated one of the 10 strikes above, I'm sorry, but it's time to fire their asses and move on.
If you want to hear a few more pitfalls to avoid, get in touch with us today!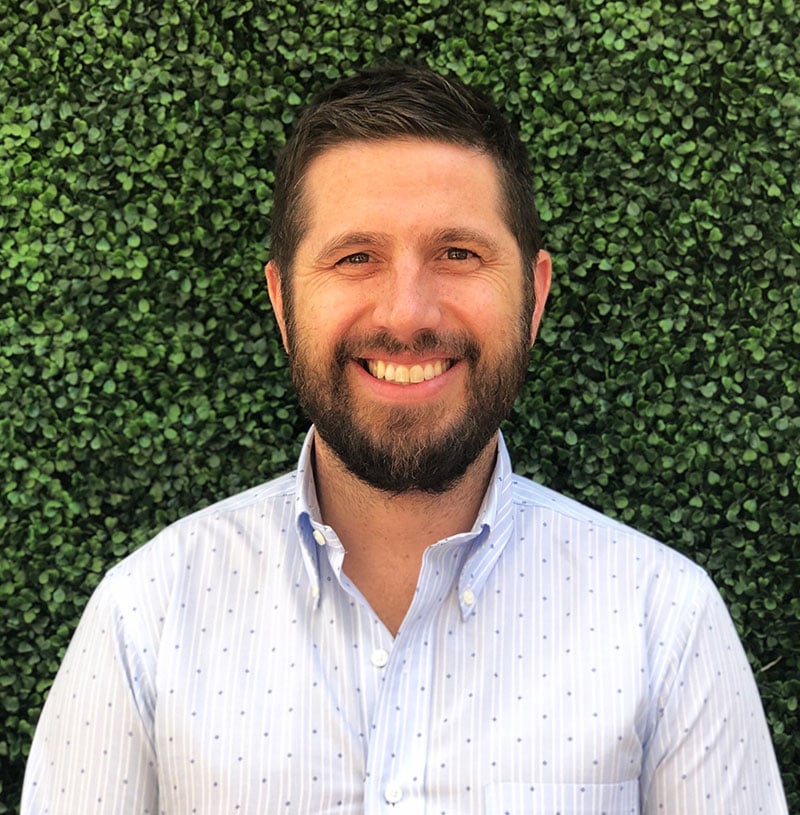 Post by Matt Walde
December 11, 2017