3 reasons your website isn't generating leads
Are you frustrated because your website isn't performing the way you think it should? Would you like to know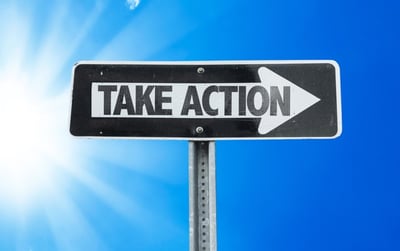 why?
Are you ready to get real? OK, here goes.
Every week I talk to companies, to business owners just like you, who lament the fact that their website is not generating leads. I've looked at a lot of websites and studied the ins and outs of lead generation and inbound marketing. I know what works, what doesn't, and what drives your prospects right into the arms of your competition. Basically, it comes down to three fairly simple reasons:
Site is confusing and it is difficult to find information
Site was never set up to generate leads
People don't know what they are supposed to do or how to respond
Your site may have one of these problems, or all three, but chances are if you aren't getting the leads you think you should from your site it is probably because of one of these fundamental issues – and here's how to correct them.
Problem 1: Visitors can't find the information they are looking for
You or your website designer might know where everything is on your site but that doesn't mean your visitors can find it. This is one of the main reasons people click off of websites and head over to the competition – they can't find what they are looking for and they don't want to have to hunt for it. This is actually a pretty easy fix:
Make sure the navigation makes sense to the user and not just the designer or the developer.
Use the terms the visitor uses and is understands; stay away from industry jargon.
Keep it simple. Provide just enough information to get the visitor to contact you.
Problem 2: You don't have compelling content or you give it away for "free"
Think of it this way. If you are out fishing how many fish do you think you are going to catch if you throw all your bait into the water? Not many. What if you put an empty hook in the water? The fish will likely pass that right on by as well. However, if you take a little bit of the bait, just a taste, and put it on your hook, well the fish are going to bite.
It's the same with your content:
Most companies do not have compelling content that is user focused. If there is content it is about the business and not the needs of the prospect (no bait).
Some companies have very good content and don't require a visitor to provide an email address to download the content (no hook, line, or reel).
Problem 3: Lack of Call to Actions
You've made your website easy to navigate and you've provided compelling content, but did you tell your visitor what you want them to do? Your call to action (CTA) is probably the most important element on your site – or at least one of them. It should be clear, concise, easy to understand, and highly visible. An effective, lead generating call to action has three important elements:
It is visible.

Most companies' call to action is a "contact us" link stuffed into the corner of the site, and they are missing out. Make sure your CTA is very visible and in a prominent area on the page.

It provides direction.

Each piece of content should encourage the visitor to take a desired action.

It is valuable.

The call to action has to benefit the visitor. They have to get a benefit from the action so answer their "what's in it for me" questions.
Your website is an active tool for your business. It is not a museum for people to stroll through and "look at the walls." It is there to make a connection with your prospect and prompt them to do something. Give them a reason to take an action. Are you ready to take your inbound marketing to the next level? Call today or visit our site to get an inbound consultation and find out how to get your website to get you the leads it should be getting for you.
Post by Jay Gordman
October 22, 2015