5 benefits of Google Analytics 4 you can't ignore
Google Analytics is a powerful tool that businesses of all sizes should take advantage of. It provides essential data about your website that can help you optimize business decisions and increase sales. In October 2020, Google rolled out Google Analytics 4, a new property designed to change the future of analytics through machine learning and artificial intelligence.
While some people have been pessimistic about the usability of the new Google Analytics, we are excited about the integration of machine learning. We have an optimistic view of the future of analytics. Here are five key benefits of using GA4, and why we think you'll love it.
1. Data with a purpose—GA4 is all about tracking events
One of the most significant developments with GA4 is the intent behind the data that is now being collected. With GA4, businesses can see how users interact before, during, and after they visit the website. The information is now tracked for events, including actions like button clicks, downloads, and video interactions.
With the analytic platform now focusing on events, businesses better understand how users interact with their sites. You can use this information to make changes that will improve the user experience and increase conversions.
2. Improved analysis tools
Another advantage to the new GA4 is the analysis panel. This powerful tool allows you to see all the data in one place, making it easy to find the information you are looking for and compare different data sets.
The new menu includes a lifecycle section that breaks the data into acquisition, engagement, monetization, and retention. This layout makes it easier for businesses to find the data they are looking for and compare. If you are still looking for the user demographics, those are also available to you in a separate section called "user."
3. Power of custom audiences for your ad campaigns
The third improvement for GA4 is the ability to create more powerful audiences for your ad campaigns. With the new machine learning features, you can create audiences more likely to convert.
You can also use these audiences to create lookalike audiences similar to your existing customers. This is a great way to find new potential customers who are likely interested in your offer.
Google is also working on a predictive metrics feature that will use machine learning to help optimize your targeting. Google plans to use predictive modeling to help identify the best time to show your ads and when people are most likely to convert.
Another exciting addition to Google Analytics 4 is the integration with Google Adwords. Google is now making it easier to see how your ad campaigns perform. You can view detailed information about your ad campaigns in the Google Analytics interface.
This integration will allow businesses to save time by not logging into multiple platforms to track their data. It will also enable companies to make better decisions about their ad spending by seeing how their ads perform.
4. Streamlined installation and setup
One of the essential elements of analytics is installing them on your website correctly. With GA4, it is now easier to install analytics and track specific conversions on your website without needing to code or hire a professional. All you need is your Google Tag Manager container ID.
The new event-based model also makes tracking specific interactions on your website easier. You no longer need to define pageviews or set up virtual pageviews; instead, you can focus on tracking the most important events to your business.
Simplifying the installation and setup process is a significant advantage for businesses of all sizes.
5. Intelligent privacy and tracking features
Google Analytics 4 gives you and your users greater data control than previous versions, allowing you to easily adhere to existing and future privacy laws. For example, you may now exclude particular events and user properties from ad personalization. Small business owners can significantly increase customer satisfaction, trust, and loyalty.
In addition, GA now offers "data retention controls," which let you specify how long user and event data should be kept before automatically being deleted. You can also delete this data manually at any time.
Finally, Google has announced that it will soon offer a "Privacy Sandbox" for developers to test new technologies that protect user data while allowing businesses to get the insights they need.
The new privacy and tracking features in GA are a significant advantage for businesses of all sizes.
Why we are excited for the future of analytics
With GA4 utilizing machine learning, predictive metrics, and other powerful features to create more powerful audiences for your ad campaigns, small businesses have a lot of reasons to be excited about the future of analytics. Also, GA4 has done a fantastic job at simplifying the installation and setup process, giving users more control over their data, and providing insights that were not possible with previous versions. If you are not yet using GA4, now is the best time to start your analytic journey!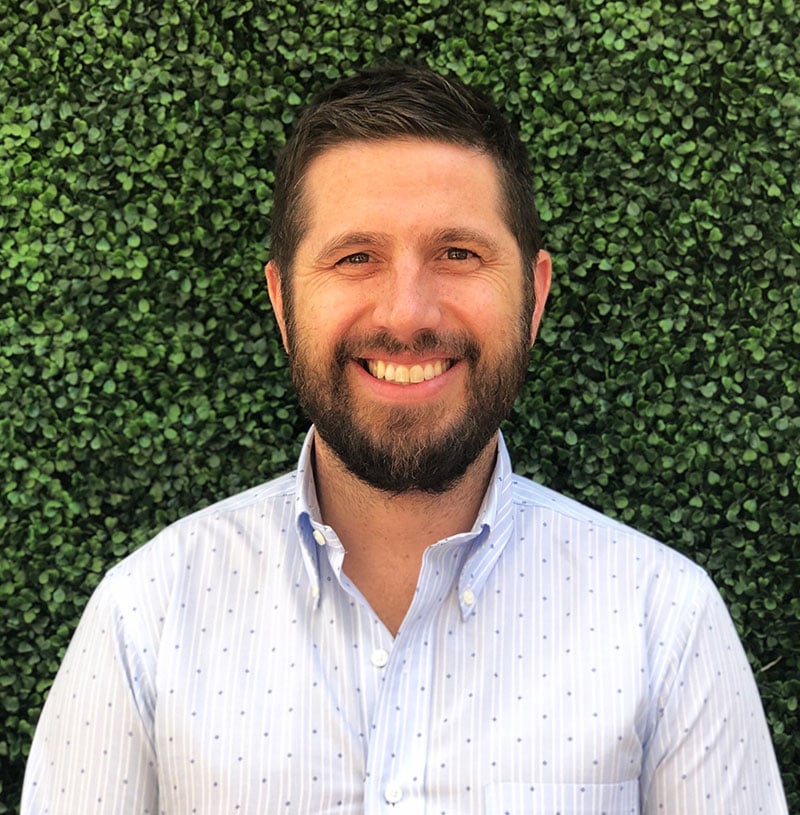 Post by Matt Walde
August 25, 2022