---
When you're ready to kick of a marketing campaign of any kind, do yourself a favor and start planning your campaign with the end goal in mind. Ask yourself the following:
Where is my business at today?
Where do I want my business to be?
When do I want my business to hit its goal?
How can I leverage Marketing to hit my business goals?
Answer these questions honestly and realistically, and you're giving your business a head start to Marketing ROI success.
Below is a simple 5-step process to start measuring the true ROI of your Marketing efforts:
---
1. Know what matters most to your business
A Key Performance Indicator (KPI) is any metric that measures the success of an activity crucial to the success of a person or business. Key Performance Indicators (KPIs) can and will vary by business and person. Examples of KPIs can include net profit, customer lifetime value, average order value, cost per lead, revenue per employee, etc. What's important is that you identify the KPIs that set your business and you personally, up for success.
Identify the Marketing KPIs that matter most to your business, then take the time to understand the activities that drive those metrics. If, for example, you have a business selling widgets online, chances are, online conversion rate will be a KPI worth tracking. Understanding the factors that contribute to online conversion rates include user interface design, site usability, site merchandising, selection, pricing, shipping, return policies, etc., you'll know where to invest time and money when it comes time to improve this KPI.
2. Set realistic goals
The Marketing goals you set for your business need to be achievable, but not easy. Growing your business by 1000% in the next 3 months isn't realistic. Gaining 1 new customer in the next year, depending on your business might not be enough of a stretch.
Make SMART goals for your business.
Specific
Measurable
Action Oriented
Realistic
Time Bound
Lastly, make your goals visible to the entire company. Print a giant poster. Let everyone can see how the company is trending towards the goal. By publically sharing goals with the company, you'll see people holding themselves and each other more accountable. And when you hit your goal, everyone will be able to experience the success of achievement.
3. Collect data
Identifying your business KPIs and setting SMART goals is only half the battle. Knowing how to collect data on your KPIs is arguably even more important. One advantage to running a digital marketing campaign is the fact that everything is automatically tracked for you. Searches, clicks, cost per click values, total ad spend, conversion rates, bounce rates, phone calls, emails, even closed sales revenue can all be automatically tracked and/or recorded online.
If you choose to market offline, we recommend pointing your audience to either a custom landing page on your website and/or a custom phone number to have a record of activity stemming from the print, TV, or radio ad you are running.
4. Analyze your data
You don't need a Masters Degree in Statistics to be capable of reading and analyzing data. If you've identified the right KPIs and have systems in place to record and report on those KPIs, analysis should come pretty easily.
For example, let's say you own a landscaping business and you want to understand the ROI of your Digital Marketing efforts. Below is an example of the formula we might use to arrive at an exact ROI on Marketing efforts:
Website traffic: 4,000
Traffic investment: $5,000
Traffic to lead conversion rate: 2%
Total leads: 80
Lead to customer conversion rate: 30%
Total customers: 24
Average customer value: $750
Total revenue generated: $18,000
Marketing ROI ((Total Revenue - Traffic Investment)/Traffic Investment)): 2.6
5. Capitalize on opportunities
Never get complacent. If you can track it, you can analyze it. If you can analyze it, you can optimize it.
In the above example let's say the Traffic to Lead Conversion Rate of 2% wasn't good enough. You've done the math to know a 2% conversion rate averages out to a cost of $62.50 per lead. Based on your margins, that isn't quite good enough.
In order to get your conversion rate up, and your cost per lead down, you'll want to review your website analytics (Google Analytics is a GREAT, free platform). Here, you'll be able to figure out how people are getting to your site (keywords, referring sites, etc.), what are they doing once they get there (which pages are they visiting, for how long, and where are they leaving), and who's converting (from what sources, keywords, locations, etc.). When you're able to identify trends in traffic conversions, isolate what's working and exploit it. Conversely, find out what's not, and minimize or eliminate it completely.
---
If you take your marketing seriously, identify the right KPIs, set SMART goals, track and analyze results, you really can't fail.
If you have questions about your marketing ROI, feel free to give us a call anytime. We're here to help.
---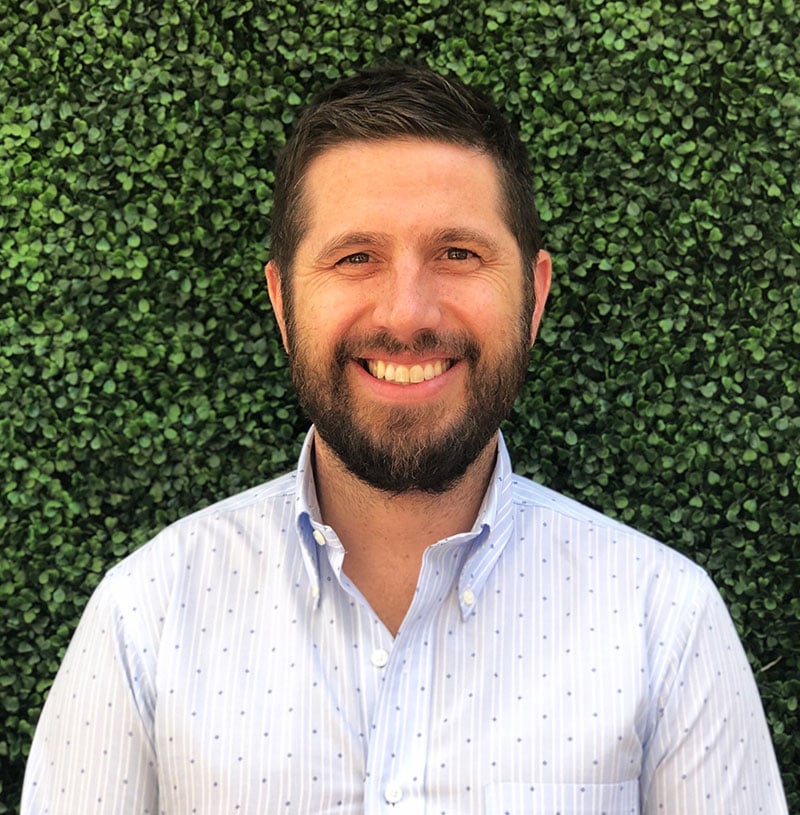 Post by Matt Walde
June 16, 2015