How to Avoid the Common Pitfalls of Working with a Digital Marketing Agency
Growing up, my dad was a big fan of old sayings, from "It's like half of one and six dozen of another" to "It's better than a poke in the eye with a stick" to "A luxury once attained becomes a necessity." But the one which I find myself applying to my daily life the most is "You get out of it what you put into it." Whether it's giving it all during a sporting event, or going all in volunteering for an organization, I continuously see that the more time and energy I invest in an endeavor, the more rewards I reap. This is also true in working with your digital marketing agency. Here at AdVision, we refer to our clients as partners, because we truly believe our relationship is a partnership and requires dedication from both sides to succeed.
Here are 8 tips to ensure a successful partnership with your digital marketing agency:
1. Give Feedback in a Timely Manner
Digital marketing requires consistency, and when you take too long to either give feedback, or approve a campaign, you will see your performance suffer. Don't be paralyzed by perfection! This is not to say quality doesn't matter, because it most definitely does! We are 100% committed to delivering content and creative that are high quality and fit your brand image. However, at AdVision, we have seen time and time again, that when a partner takes too long approving content such as blog posts, infographics, or eBooks, an immediate drop in organic traffic and leads follows.

2.
Close the Loop
It is absolutely necessary to share sales numbers and other data with your agency. How else will we know which campaigns are working for you? We ask all of our partners to either use the HubSpot CRM tool, integrate with HubSpot, or at the very least send us the sales data for us to review. This data is a key part of driving our ongoing strategy for you.
3. Test. Test. Test.
Each partner is different, each persona is different and each campaign is different. While there are best practices for creating landing pages, CTAs, infographics and other deliverables, small tweaks, such as changing the color, can have a big difference. And the best way to determine these is by testing.
4. Think Long-Term
While there are many tactics we can implement to see immediate results, as a whole, inbound marketing is a marathon, not a sprint. Although we usually drive results faster for our partners, according to an ROI research report conducted for HubSpot, on average, it takes 6-9 months to see significant lead growth from inbound marketing. Of course, this means some businesses will see growth earlier and some could take as long as one year. We are just as eager as you are to see the results, but please remember: all the work we do in the first months lays the foundation for a strong inbound marketing program years down the road.
5. Be Fearless
What makes digital marketing such an exciting field is that it is constantly evolving. New technologies allow for smarter, more creative ways to reach your target audience, drive leads, and move your customers along the buyer's journey. If you are still using the same strategy and tools from two years ago, you are missing out on major opportunities to drive revenue for your business. When your account manager talks to you about interactive video, AI and micro-moments, listen up!
6. Keep Us Updated on All Initiatives Happening at Your Company
Although they may seem unrelated to your inbound marketing or PPC campaign with us, they could have an impact. Additionally, we may offer a complementary marketing service to help. There have been may cases where we ran a social or display campaign for our inbound partners, or did a workflow for our paid search partners. We already know your personas, priorities, and brand, so we can save you a lot of time!
7. Don't Be Humble!
There is nothing worse than when we hear a partner has to cut their successful PPC or inbound marketing campaign because the powers that be want to cut costs. If you are driving a strong ROI through your digital marketing efforts, make sure everyone in your organization knows this! Share successes, big and small, so when it comes time for budgeting, your digital marketing won't be at risk.
8. Give it to Us Straight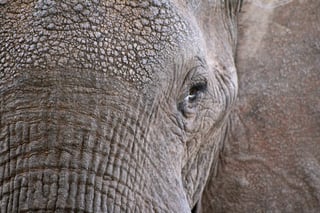 We are thick-skinned. If you feel like we aren't representing your brand correctly, or are unhappy with any other aspect of our partnership, tell us! It is our job and mission to drive results for our partners and keep you happy, so please let us know if we are not doing so.
I will leave you with one final saying from my dad, in honor of his 70th birthday this Friday, "I love growing older. It's better than the alternative!" Happy birthday, Dad, and thanks for all the advice throughout the years!