In our humble opinion, there are few free tools out there (excluding maybe email & some social media outlets), which provide more value to a business than Google Analytics. There is phenomenal amount of data available in GA, which is often times overwhelming, and not instantly actionable.
As we work with clients in a CRO (Conversion Rate Optimization) capacity, our underlying motivations are to identify a few primary points:
What is the website

supposed

to do, and how well does it do it?
What pages of the website are users most interested in?
Can we take data from the two points above, to measurably improve the website?
Below we've listed a few "quick & dirty" approaches, to quickly get to meaningful data and how to take meaningful, measurable actions to improve your website's performance.

Address Primary Conversion Elements
Calls to Action / Forms / eCommerce Elements
What you're looking for:
Conversion Rates / Goal Completions
How to make your colleagues understand it:
"Currently our site converts at X%. In order to drive our company more conversions, and ultimately more revenue, we'd like to make adjustments to our CTAs/Forms/eCommerce elements."
Revealing Metrics:
- Overall Conversion %
- Conversions by Type (what site elements convert the best, the worst)
- Conversion Page Exits (which pages end the conversation)
- Top Conversion Paths (is there a particular "starting path" on the site, to drive conversions)

Address Most Visited Pages
Capitalize on High Traffic Real Estate
What you're looking for:
Web pages, which receive the highest volume of visits (other than the homepage).
How to make your colleagues understand it:
"We see that over the past few month, your page <Blank> is one of the most visited pages on the site. We believe adding conversion elements to this page, will increase your site Conversion Rate."
Revealing Metrics:
- Page Visits
- In Page Analytics (heat map overlay)

Jazz – It's the Notes They're Not Playing
Developing New Pages / Content
What you're looking for:
Opportunities to add content to the site, in order to improve visitor engagement, and increase Conversion Rate.
How to make your colleagues understand it: "Based on our site's most popular content, as well as queries people are using in your search field, it appears we have an opportunity to add content in that subject matter. This will increase user engagement, and correspondingly conversion rate."
Revealing Metrics:
- On Site Search Queries
- Search Usage (high search usage = people aren't easily able to find what they're looking for)
- Most Visited Pages (if a page or subject is popular, adding resources to this drives engagement)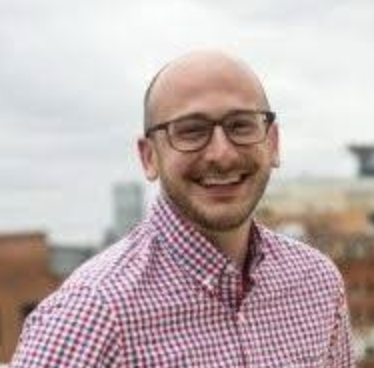 Post by Chris Kampfe
June 25, 2013