Most of us marketers use a variety of tools to support our efforts, most of which have their own reporting and analytics components (what good is marketing, if you can't measure it?). While the level of granular data provided by each platform is great, it has two unfortunate bi-products:
With such decentralized data, It can be difficult to accurately reconcile certain metrics

We end up spending much more time in Excel than anyone would like.
Ensuring that HubSpot data is being passed to your Google Analytics accounts is one baby-step you can take in centralizing some of your data.
While HubSpot is itself a powerful analytics tool, there are some metrics it doesn't provide which you may find useful (i.e. Bounce Rate, Time on Page, etc.). Enabling the two programs to "talk" will hopefully fill some of those gaps in data.
This process in simple and straightforward enough, that you shouldn't need any technical assistance.
Requirements:
You must have administrative level access to your HubSpot portal
You must have administrative level access to your Google Analytics account*
*We're assuming you already have another GA account - if not, this is another lesson for another day.

Step One: Generate the new GA Code
Log in to your GA account, and navigate to "Admin" in the upper, right corner.


On the sub-central navigation, select "Tracking Info"


On the right hand side, change the switch, which correlates to "Subdomains of" to "On."

This will generate a slightly modified set of code – Copy this into a text document.


Don't forget to SAVE!

Step Two: Place the new GA Code on every page of your website you would like to track.
**Regardless of your CMS, this ultimately needs to go in the <Head> tag.**

Step Three: Placing the new GA Code on HubSpot

Log in to your HubSpot account, and open the drop-down menu by clicking the user name, in the upper right hand corner.

On this menu, select the "Settings" option.


Once you're on the "Settings" page, on the lower-right navigation, select "Website Settings."


4. On the "Website Settings" page, locate the field for "Header HTML." Within this field, you will place the Google Analytics script, which you recently generated.

5. Don't forget to save!

Now sit back and relax, while the beautiful data comes pouring in…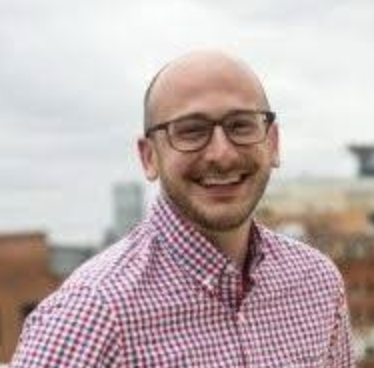 Post by Chris Kampfe
July 25, 2013