Should your company do paid search or social media marketing? The truth is, you need to be doing both, and the right marketing agency can help.
Paid search marketing
, also known as SEM (search engine marketing), includes ads on search engines, including Google, Yahoo and Bing, to help users find your business when they need it most.
Social media marketing
is any type of marketing performed on social media sites like Facebook, Twitter, Snapchat and others.
Top Reasons Why You Need Paid Search Marketing
Paid search marketing is indispensable because it allows you to get the attention of potential clients and customers at the exact moment they need your services or products. In most cases, you bid on specific keywords, then target users by factors like time of day, location and what type of device they are using. This kind of targeting is worth every penny.
Paid search marketing includes important and highly effective features such as geo-targeting and ad scheduling. Geo-targeting, provides you the ability to select specific locations throughout the world to display ads. While ad scheduling allows you to select specific dates and times to run the ads. These features will make your budget go further because you are targeting relevant locations or times.
PPC campaigns can drive immediate and consistent traffic. Within an hour of campaign setup on Google, Yahoo, or Bing, advertisements for your website can start appearing on search engines. This is ideal for new websites that have little to no exposure on search engines. Also, it is important to be consistent and ensure there aren't huge drops or spikes in traffic. Paid search marketing adds consistency to your website traffic.
Paid search can also compliment your SEO efforts, especially if you aren't seeing the results you want through the organic channel. Having search results from both channels makes your website more relevant.
Paid search marketing platforms also allow you to collect important data and improve your strategy. The data you receive after running a pay-per-click (PPC) campaign will help you understand what keywords, products, and content are the most effective. You can then compile PPC best practices and PPC content that perform and will result in high conversion rates and ROI.
Top Reasons Why You Need Social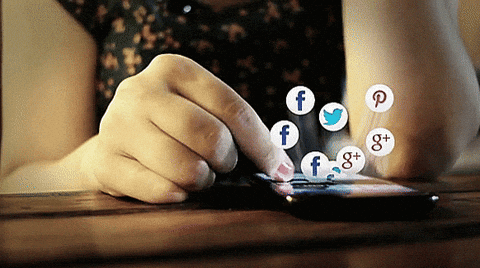 Just as you would probably raise your eyebrow skeptically at a business that does not have a website, many people would make a similar gesture if a business does not have a Facebook page or YouTube presence.

It may seem like fun and games, but it has legitimate marketing relevance and should not be ignored.
Social media posts can be used to drive traffic to your website.

Creating a fantastic new page on your website is similar to developing a well-thought-out Instagram post. You want everyone to see it and appreciate the beauty and seemingly effortless work you put into it. Well-placed social media posts can therefore drive traffic to your new landing page and increase the number of visitors exponentially.




Social media ads are highly customizable and allow targeting and retargeting. Facebook ads, for example allow you to target users by many different factors, including: education levels, interests, industry, demographics and more. You have the option with Facebook to install a conversion pixel on your site to retarget your ads to people who visit your website. This is a great way to convert your leads into sales.

Social media is an important outlet for

customer service and can increase customer loyalty. Research found in a Harvard Business Review showed that customers who receive responses to their questions on social media are more likely to stay loyal. Lululemon is great example of a company that will respond immediately to customers on their social media platforms, and as a result have exceptional customer retention.

Using social media for your business can increase your site's

overall SEO

. Driving traffic to SEO optimized pages through social campaigns with help them climb faster in search engine results pages (SERPs).
It's Hard to Do It All
Trying to manage paid search and social media campaigns simultaneously is a lot for anyone, even a dedicated marketing expert. Both types of marketing require specialized skills and strategies with somewhat different expertise. Finding an agency with both paid search and social experts will ensure that best practices are being used for both paid search and social media campaigns.
How An Agency Can Help
1. Allows You to Focus on Your Business Operations
It can help to outsource one or both of these tasks to a Denver PPC agency so that you can focus on the operations of your business. Agencies can help you efficiently and effectively manage your campaigns with dedicated account executives who will make sure you are happy at the end of the day. You already have enough on your plate.
2. Draw on a Wide Knowledge Base and Talent Pool
An agency is a collective of professionals who have different skills and backgrounds. Instead of hoping that one or two hires at your company will be able to manage and learn enough to keep you afloat, you get to rely on the expertise of a group of specialists in their own fields. Agencies can draw on the talent of all their employees, rather than putting all the focus on one person.
3. Keep Up With Innovation
Both paid search and social media are continuously developing new innovations. A dedicated agency is sure to be in the know about the latest technological developments so you don't have to worry about algorithm changes and new ad placements or restrictions.
Looking for an agency with both paid search and social media experts? Contact us to learn more about how we can help your company with both of these services!
Post by Taryn Kaufman
March 22, 2018