Whether you're new to digital marketing, wanting to emerge as a thought leader in your industry, or needing to get serious about your organic search results, you've most likely heard the phrase 'content marketing.' There are numerous ways to drive traffic to your website today - PPC, programmatic advertising, remarketing, social media, etc. But it's content marketing that emerged as the one strategy that's capable of doing so many great things for your business, including improved visitor engagement, credibility, thought leadership, organic rankings, organic traffic and conversion rates. Now, aside from being a total and complete pain in the a*s to execute well, there's no reason not to take content marketing seriously.
What, exactly, does the 'content' in 'content marketing' mean? Content is simply any media produced with the intent to share. Content should aim to inform, educate, and entertain your website visitors or online audience. It's that simple! Content can include, but isn't limited to the following formats:
Blog posts

News articles

Social media posts

eBooks

Whitepapers

Case studies

Infographics

Videos

Images

Podcasts

eNewsletters

Presentations

email
While the formats of content can take just about any form, so long as the intent is to share. The examples listed above definitely cover the more popular content formats, and should give you plenty of ideas to get your content wheels turning.
We now all get what content is, what it can be, and what it should accomplish. What then is 'content marketing'?
"Content marketing' happens when the intent to share, becomes the act of strategically sharing your content with relevant and targeted audiences online."
A good content marketing strategy will attract new web site visitors and who found and engaged with your content online. With a properly setup website, these visitors should quickly convert into valued customers and ambassadors for your brand. A good content marketing strategy should also strengthen the relationships you have with your existing customers, resulting in continued and more business for you.
The benefits of an effective content marketing plan are pretty convincing, so why aren't all businesses taking the production and promotion of their content more seriously?
Because creating ridiculously awesome content is damn hard work.
Anyone can create perfectly average content. Any 4th grader can rewrite content that's been written a million times over. In fact, creating content that's unplanned, irrelevant, and bland will have the opposite effect on your website visitors. They'll become bored. They'll lose confidence in your business as a progressive leader in your space. And they'll certainly buy from and refer your business less often. In short, if you don't have the time, know-how, or passion for producing content the right way, for the right audience, don't bother. I've listed a few steps below to break down and simplify the process of content creation. In other words, plan ahead, and you'll produce more in far less time!
Understand why you're producing content.
You want to give your customers more of the information they want to read

You want to identify your business as a thought leader in your industry

You want to increase your organic search traffic, creating more lead and sales opportunities for your business
Identify your audience
Develop your buyer personas

What do they care about

What challenges do you help them overcome

Where do they consume content?
Develop a keyword strategy.
The goal is to create content that engages your audience while also appealing to the search engines. Identify the keywords that your buyer personas will search online in hopes of finding you. These should ideally be the keywords you would want to rank for in the search results. Don't stuff your content full of these keywords. What you produce needs to sound natural and be readable. You should, however, incorporate these keywords themes into all of the content you produce.
Define your Content Strategy
Having defined your buyer personas, create a plan to develop content at each phase of their buyer's journey: awareness, consideration and decision making.
Understanding all of the formatting options you have available, develop a calendar and plan content go live dates. Here's an example of a content approach we've used:
Choose a format for your content
As I previously touched on, your content can take on a dozen or more formatting options. Having many formatting options, however, doesn't mean that all content is best suited for any format type. An infographic, for example, would be an excellent way to represent a statistically focused form of content. A story with a lesson learned might be better suited for a long-form blog post. Choosing a content format is nearly as important as the quality of the content itself. Lastly, engage a designer (if you don't happen to be one!) to make your final product look as good as it reads.
Share your content!
At this point, you've likely corked the champagne as you celebrate the completion of your first content piece, and are now ready to share this masterpiece with the internet. Woo hoo! I'm sorry to tell you, but the effort is just beginning. As a rule of thumb, 20% of your time spent in a content marketing campaign should be spent creating your content with 80% of your time spent sharing it. In other words, having created your first piece of content, you are now 20% of the way there. Get comfortable!
Posting your content on your blog is the most simple, and depending on your website traffic volumes, probably less efficient when executed as a stand-alone strategy. In addition to sharing on your blog, post on all social media channels (you do have business profiles set up on LinkedIn, Facebook, Twitter, and Google+, right?).
If you're ready for an even more advanced technique of sharing content, and you happen to have loads of free time on your hands, engage in white hat, link building efforts. 'White Hat' refers to any strategy geared toward improving the organic search results of your website, while also maintaining the integrity of your site, and adhering to the search engine terms of service. Engage in a 'Black Hat' tactic, to cheat the search engines, and you'll likely get caught, severely penalized by the search engines, or blacklisted altogether.
Link building, at a very high level, is the practice of reaching out to influencers in your industry and asking them to share your amazing content because you think their audience would enjoy it. If they accept, everyone wins. The influencer wins because you have produced content to engage their audience. You win because more people will engage with your content on the influencer website, possibly resulting in a click back to your site. Link building is an exhaustive effort that takes time and patience to execute properly.
For those of you who appreciate the effort that goes into the content creation and content marketing, but you would much rather pay someone to do this for you, I've provided a few tips to ensure this relationship between your business and your copywriter goes smoothly. While you'll still want to complete step 1 - 6 above, if you're allowing someone else become an extension of your business, you'll want to consider implementing these next few steps to ensure the plan is fool proof.
Establish your writing style and tone
If you're going to let someone create content on your behalf, you want to make sure it sounds authentic. If it sounds gimmicky and contains a lot of industry jargon, you're doomed. Let the writer know the tone and writing style you're requiring. Perform due diligence and even test a few writers to find the best person for the job.
Create a content calendar
Implementing a level of predictability in the process will make your life much easier, trust me. Determine the content title, outline, keyword focus, and publish date, so you'll always know what's coming.
Check their work with online tools
Hemingway will scan written content for sentences that are too long, too complicated, and will make suggestions when you can replace words with shorter, easier to understand words. Content shouldn't aim to impress with your vast vocab, keep it simple.
Grammarly will check spelling, seek out typos, and more. In short, you can never be too safe when your company's reputation is on the line!
Producing GREAT content isn't an easy task. It takes a lot of time to plan and create content worth sharing. It takes even more time to get it in front of the right audience. But more than anything, producing great content you want to share takes emotion. When these four P's - planning, production, promotion, and passion - all collide in a content marketing campaign, the result is often a timeless piece that will be as relevant today as it will be 3 or 5 years from now. The best time to have started a content marketing campaign would have been ten years ago. As they say, the next best time is tomorrow. Don't push this off any longer, start planning your content marketing journey today!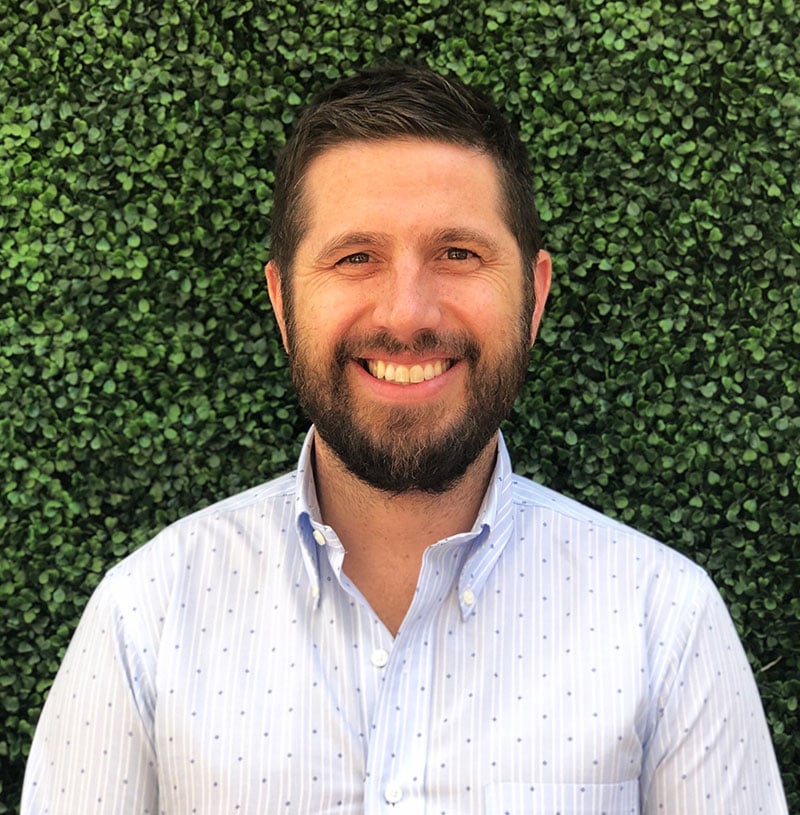 Post by Matt Walde
May 12, 2016