Curse Away These 9 Inbound Marketing Myths
The holiday season is magical and in my opinion, the best time of year to binge all of your favorite Harry Potter movies and books. But before you dive back into the lives of everyone's favorite wizard trio, why not invest in creating an epic inbound marketing plan to bring some marketing magic to your business. Inbound marketing draws consumers in by seizing their attention with various types of relevant content pieces and campaigns. Unfortunately, there are many myths and misconceptions out there about the effectiveness of inbound marketing.
So grab some pumpkin juice as we curse away these 9 inbound marketing myths: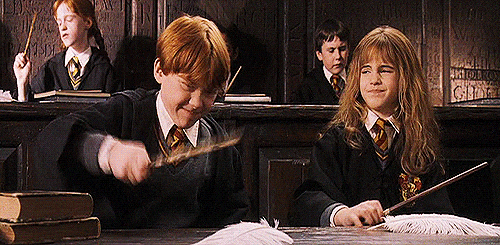 1. Inbound Marketing Only Works for B2C Companies

Search engine optimization and content strategies can be effective for B2B companies and provide growth and results. HubSpot reports

that "B2B companies that blogged 11+ times per month had almost 3X more traffic than those blogging 0-1 times per month" (HubSpot, 2015). Creating and producing relevant content is also a key SEO tactic, and B2B online searchers will be drawn to your site with your savvy usage of keywords and SEO optimizations. Why not explore how inbound can work for B2B?



2.
Inbound Marketing Produces Instant Results

It takes time to become a thriving, inbound brand. Results do not occur overnight, but there are tactics that you can utilize to increase leads and blog subscribers to your website. The key to growing your domain authority, leads, email list, and social media following is creating exciting new content and promoting it effectively over your social media channels.


At the end of the day, your return on investment is the most important metric you are looking for when investing in marketing efforts. Fortunately, inbound marketing can produce the results you want, but like a fine wine, it takes time.
3.
You Can't Measure ROI on Inbound Marketing
This is a simple myth to debunk:
Basically, everything is measurable online. With tools such as Google Analytics and HubSpot reporting, it is easy to see the ROI on your inbound marketing efforts. For example, you can determine: how many visitors came to your landing page and converted into paying customers, how many users engaged with your social media posts, and the number of people that clicked on a link in an email campaign. You don't need a magic wand to conjure up these numbers, they are easy to find and track.
4.
Email Marketing is Spammy > Beneficial

Let's be honest, nobody likes being bombarded with emails. Today it seems like our inboxes are constantly overloaded, making us question how well those "unsubscribe" buttons actually work. But email is still an effective inbound marketing tactic when used wisely. Sending highly targeting information and segmenting your email lists can ensure that you are providing relevant information to the people that want to see it.


In regard to email usage, HubSpot cites that "three quarters of companies agree that email offers 'excellent' to 'good' ROI" (Econsultancy, 2016). It is important to identify the best time to send your emails as well as optimum frequency.
5.
Leads from Social Media Don't Make Purchases
Social media is where consumers are turning to not only be inspired, but to also purchase products. For example, Facebook advertising is a great way to increase traffic and sales for your business. Want to learn more? Check out our blog: Eleven Reasons You Need to Try Facebook Advertising.
6. Inbound Marketing is All About Blogging

Inbound marketing has many different components, and blog content is just one part of an effective inbound marketing strategy. There are various other inbound tactics that lead visitors to your site. This can include other content pieces: eBooks, infographics, video, slideshows, reports etc. as well as email marketing, SEO, and social media campaigns.


Looking to the future, interactive content will become an important digital marketing strategy to employ. Interactive content allows users to actively engage on your site through content pieces that include but are not limited to quizzes, calculators, interactive reports and white papers. Innovation is constantly occurring in the digital marketing sphere and it is important that your website continues to draw leads in with new, top-of-the-line content.
7. "SEO is Dead"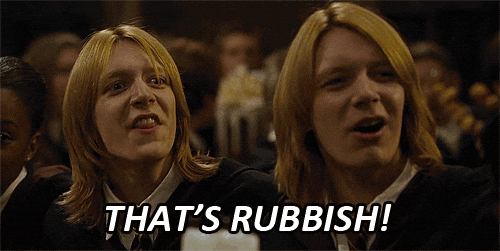 Anytime anybody says, "SEO is dead" what I hear is "mew mew mew, the lazy thing I used to do isn't effective anymore because I am just lazy". Marketing channels, especially digital ones, are living organisms. As long as Google can generate revenue from search, SEO isn't going away (spoiler: they still can; it's not). SEO shifts frequently, which means you have to be open to adapting and implementing new strategies to get results within the channel.
8.
Inbound is About Quantity Over Quality
In the past, producing tons of content stuffed with keywords helped drive your rankings in the Search Engine Results Pages (SERPs). Today, this is no longer true. Consumers want quality content so they can engage and share over their social media pages. You have to stand out from hundreds of other companies attempting to do the same thing as you. So don't be stingy, INVEST in your content and bring your audience to you because Weasley content is king.
9. You Don't Need an Inbound Marketing Resource
To be successful with an inbound marketing campaign, you need to find someone who knows how to attract the right visitors to your site and convert those leads into customers. You also need the right tools and resources to nurture those leads.

With the holidays upon us, it is important to ensure your marketing efforts are Outstanding and not Poor. Get started with inbound marketing and watch the magic happen.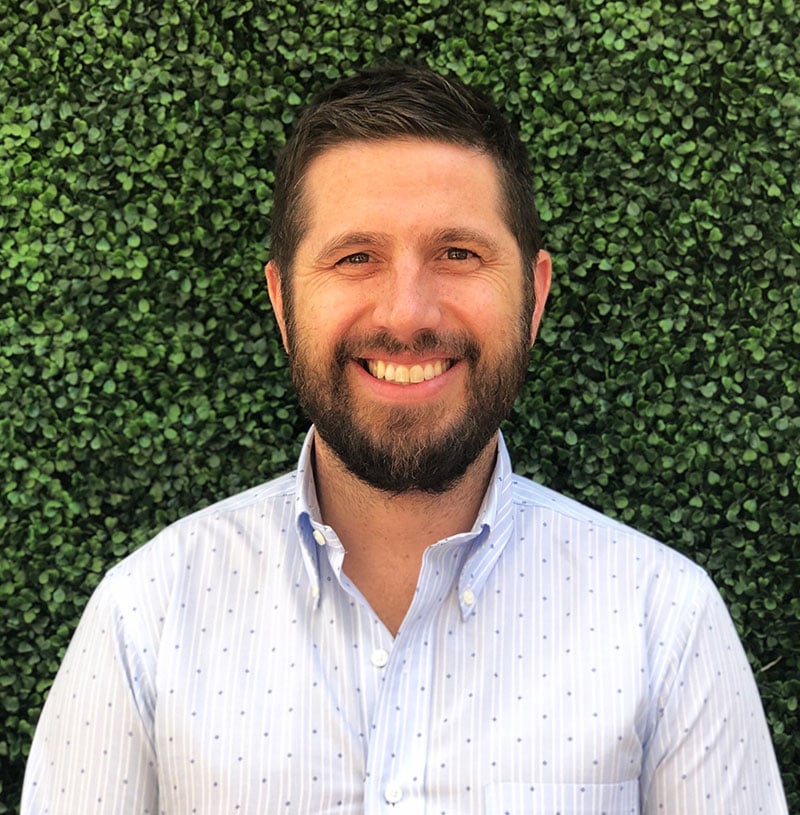 Post by Matt Walde
November 7, 2017