It's time to face facts. Today's consumer is drastically different from the consumer of yesteryear. As technology has grown at an outstanding pace, so has the consumer. We are now living in the era of the sophisticated consumer. It's time for marketers to not only grow with them, but be one step ahead.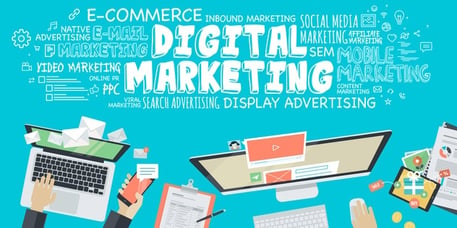 Traditional marketing techniques no longer work the way they use to. Marketers need to start building a better brand experience or face rejection by the masses.
That's where digital marketing has stepped up to the plate. Consumers are increasingly engaged in the buying process and do most of their research online. And thanks to software programs like HubSpot, marketers have been able to show ROI on online activities unlike ever before.
Here we explore the three ways in which marketing professionals can start to build a brand that not only delivers, but delights.
1. Be Human- People Like To Work With People
Customers don't build relationships with giant, soulless corporations. They build relationships with people. Whether you are marketing via paid search, email, or social media, make sure your personality shines through. Don't be fake though. People can see right through companies just looking for brand loyalty as opposed to companies genuinely trying to make a connection with them. Use content like ebooks, blog posts and social posts to your advantage here. Be relatable and you will see your marketing efforts pay off.
Some brands that excel at this include:
Charity Water: They let their personality shine through with the use of videos, images, and social media. These people really know how to connect and engage with their consumer. Which in the end, leads to donations and a love for their brand.
GE: These guys are all about innovation and technology. They appeal to their customer base through engaging content and fun social media posts. This proves no matter the size of your company, big or small, you can relate to people on a human level.
2. Deliver On Your Promises
Your brand should be helping to make people's lives easier and/or more enjoyable. Consumers are holding companies accountable for their promises these days. If you aren't delivering, then you are disappointing. And news has never traveled faster than it does today. One bad customer experience can go viral leaving you with some major damage control. This is hard to recover from. Want to make sure you have nothing to worry about? Deliver on your promises.
At the end of the day, this is what good business has always been about. Treat people with respect and like human beings and your potential is limitless. Customer service is huge here as well. At AdVision we use LiveChat on our website to speak to people in real time. This builds a human to human connection that goes a long way in the sales process.
3. Delight Your Customers
It's not enough to do the bare minimum these days. Delighting your customers with engaging content not only makes them come back to you time and time again, but also turns them into your biggest cheerleaders. Content that invokes a positive feeling has been proven to be more successful. It's true what they say, people will forget what you say but will never forget how you make them feel.
Get involved in your community. I don't care if you are the biggest company in the universe, you are still located in a community and it is your responsibility to give back to it. Share what you are doing in the community with your followers. People will be intereseted in what you are doing and fall in love with your brand even more.
So there you have it. Follow these and you are well on your way to building a brand that people will love, remember and remain loyal to. As always if you need guidance in implementing any of these marketing strategies, AdVision is here to help. Let us know your thoughts by commenting below!
Post by Lindsey Holliday
April 28, 2015