In-House Marketer vs. Digital Marketing Agency: Which Should You Choose?
To invest in a digital marketing agency or not to invest in a digital marketing agency, that is the question.
When it comes to reaping the benefits of online marketing and ramping up digital ad spend the right way, this is a very important question. You want to attract new customers, nurture existing ones, and outshine your competitors by investing in marketing. So, should you hire a marketing agency or go with an in-house marketer for your company?
There are pros and cons to both avenues. Putting my personal bias on the back burner (mostly), here are the strengths and weaknesses of hiring an agency versus hiring a full-time marketer:
Going For The In-House Hire
When hiring someone to take control of your marketing efforts, you want them to have a specific skill set in order to drive results. These skills include but are not limited to:
Paid Social Media Advertising Expertise
Creativity and Analytical Abilities
Copywriting and Storytelling Capabilities
Ability to execute Email Marketing Campaigns & Drip Campaigns
If you can find one person that encompasses all of these qualities, that is a HUGE win! Hiring a marketer full-time that meets all of your requirements could make it easier for these reasons:
Quick Collaboration & Communication:
With a dedicated marketing employee just down the hall, you can communicate with them about current marketing campaigns or goals. It is easier to schedule meetings and keep track of their progress when they are under your roof instead of working with a remote agency.
Industry Expertise
Many agencies work with an array of different clients. You can hire an agency that caters to a specific industry, but mostly, they are working with a diverse group of clientele. Hiring someone with a background in your business will ensure that they can devote all of their time to kicking ass at marketing in your specific industry. But these marketers don't come cheap so make sure you have the budget to make this hire.
Complete Knowledge of Product, Brand, and Culture
With an in-house marketer, they have a total understanding of your product, brand, and company culture. They know how your brand should be promoted and seen by your target market. They will always be current on product updates and have insight into what topics your target market is interested in. Even though an outside agency will strive to learn your company's goals and culture, only someone in the thick of it every day will be able to portray the true essence of your company.
Building a Team Unit
Working as a team ties people together and strengthens bonds. With a dedicated in-house hire, topics for marketing can easily be discussed in group meetings. Everyone can be involved in working toward the success of marketing your brand.
Hiring an in-house marketing specialist has many perks. But It is not realistic to find one person that has the ability to drive strategy, design your website, create web and blog copy, launch social media campaigns, etc. An in-house marketer will always need help, either through support from an in-house marketing team, freelancers or a digital marketing agency.
Going With A Digital Marketing Agency
Building an internal marketing team is a great option, but when you don't have those resources or need some more digital expertise, it might be in your best interest to outsource your marketing efforts. Below are some of the benefits to hiring an agency to help with your digital marketing:
Proficient in Many Marketing Platforms
By working with an agency, you have access to paid search specialists, social media mavens, content curators, design aficionados, SEO wizards and more. With an agency, you are able to diversify your marketing efforts by utilizing these specialists who have experience providing results within various marketing channels. You get an array of marketing expertise for about the same cost as hiring a single employee.
Up to Date on Current Marketing Trends
One of the benefits of hiring an agency is that they are always aware of new marketing trends. In-house marketing teams can fall prey to "groupthink," where certain ideas consistently permeate the group. Fresh perspectives are important to ongoing marketing success. With the right agency, they will pivot strategy and bring new courses of action to the table.
Collaboration X 7
If 'two heads are better than one,' then seven heads is a hydra of awesomeness!
At an agency, you don't just have one person looking at your account. You have multiple specialists collaborating and shifting strategy in order to provide the best work for your company. For example, account managers can easily collaborate with one another to see what has worked and been successful for other clients. This agency team work truly makes the dream work ;)
Savvy Utilization of Marketing Tools
Agencies have access to many different paid marketing tools. These include design platforms, SEO sites, content insight sources and more. We have found that adding interactive elements to content offers has resulted in more user interest, clicks, and conversions.
At the end of the day, all agencies are not created equal. Although there are many benefits to outsourcing marketing work to an agency, you need to ensure you pick the right one for your company. If you are interested in working with a quirky, insightful, and ridiculously good looking group of marketers, reach out to us to learn more about how we can drive traffic and conversions for your website.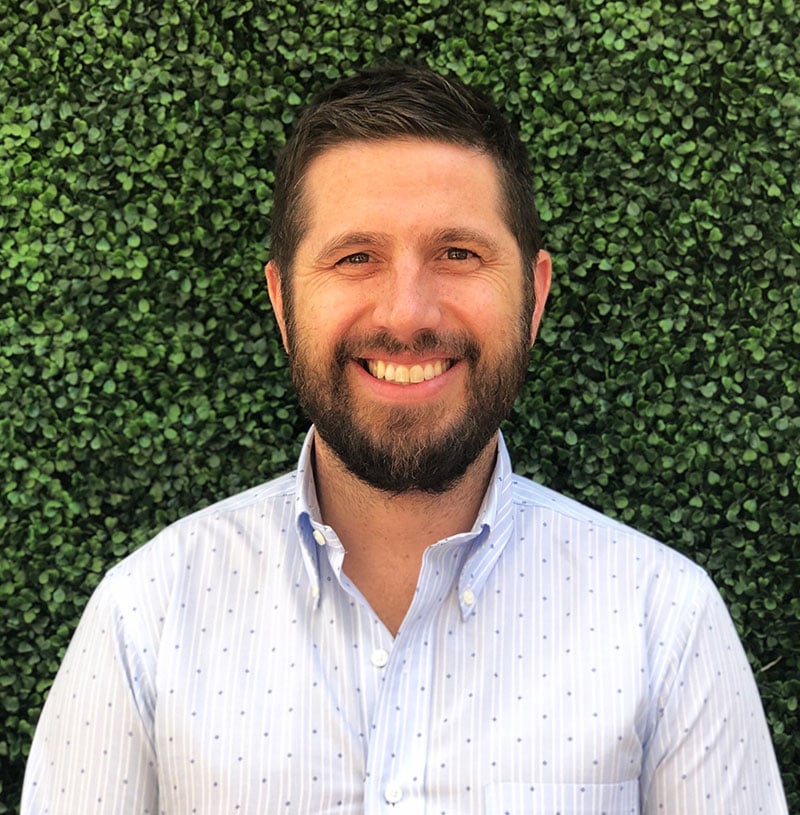 Post by Matt Walde
February 11, 2019