Inbound marketing is one of the most important investments you can make for your business. But, of course, it comes with a price tag. Don't worry—like any investment, a good inbound marketing strategy will more than pay for itself when it's implemented properly.
If you're looking to hire a digital marketing agency to help boost your business, you're probably wondering how much budget you'll need to allocate. So, how much should inbound marketing cost a business in 2023?
The answer to this question depends on the size of your business, how aggressively you're looking to grow, and how fast you want to see results.
(Skip the formalities and view pricing →)
First things first, why is the cost of inbound marketing so expensive?
Let's look at it from an agency perspective. When you hire an inbound agency to do your marketing, you are getting a team of experts. This can consist of content experts, SEO experts, PPC experts, etc. Hiring that level of talent in-house can get costly, and fast. So, most of the cost comes from having the time and devotion of a team of people that are true experts in their field. Another thing to look at is the hard cost. It costs money to hire writers for your content and then graphic designers to make it come to life. Hard costs will also include software and tools that these agencies use.
But the value you are creating and getting from all of this is, well, invaluable. Marketing is an investment, and one very worth making. Marketing's sole purpose is to aid your business in growth, success, and the ability to stand out from the crowd. Isn't that worth investing in?
What's the average cost of inbound marketing?
Inbound marketing is a long-term, ongoing strategy that includes several moving parts. How much inbound marketing costs will vary from business to business. The costs of inbound marketing also vary depending on the quality of the work that's being done.
On average, small to mid-size businesses usually allocate 7–10% of their annual revenue on marketing. It's important to note that when it comes to categorizing services within a business, there is no one-size-fits-all approach. Some services may be bundled under marketing spend, while others may be categorized separately based on the business and its specific needs.
Services that are typically bundled under marketing spend include those that are directly related to promoting a business, product, or service. This can include advertising, public relations, social media management, content creation, and event planning. By bundling these services under marketing spend, businesses can create a comprehensive marketing strategy that encompasses a range of different channels and tactics.
On the other hand, services that are not directly related to marketing may be categorized separately. For example, market research may be categorized under research and development or operations, while social media management may be categorized under digital strategy or communications. The specific categorization will depend on the nature of the service and how it fits into the overall structure and function of the business.
Assuming you're looking for high-quality work and excellent results, we're going to break down the pricing averages for small to mid-size business marketing services that are usually outsourced to agencies. Note that your unique situation can cause prices to vary. A consultation with a reputable marketing agency can help you better determine what your costs will be.
| | |
| --- | --- |
| Marketing Service | Price |
| Strategy | $2,000–$10,000 based on strategy length |
| Content | $200–$5,000 per month based on content type |
| SEO | $1,000–$5,000 per month |
| PPC | 20% of monthly ad spend per month |
| Social Media | $2,000–$4,000 per month |
| Software | Varies, but most have a free/basic plan |
Strategy
Strategy means the development of a comprehensive inbound marketing plan tailored to your business and goals. A fully-developed marketing strategy will include overall goals in revenue, conversion rates, brand positioning, lead generation, and more.
Depending on how deep you opt to go, prices can range from $2,000 for a short-term strategy for a couple of months to as high as $10,000 for a long-term strategy for a year.
It's important to be clear about your goals to ensure the appropriate amount of time is allocated to developing your inbound marketing strategy.
Content
Content is a huge part of inbound marketing. Content marketing can include:
Blogging

eBooks or infographics

Web content

Social media content

Email campaigns

Whitepapers

Newsletters, and more
Quality content helps to drive organic traffic to your site and nurture relationships with your customers. To determine the costs of your content marketing, you'll need to consider the types of content you'll be using as well as the frequency.
Will you be posting a new blog each week? Will you send out a monthly newsletter? A high-quality SEO blog post can run you around $200, and can change quickly based on topic or length.
On average, outsourcing your content will cost at least $5,000 per month. When you're budgeting for the cost of your inbound marketing strategy, remember to budget for social media marketing and email marketing to get your message out there.
SEO
This is important—cheap, low-quality SEO will cost you more in the long run than any other digital marketing costs. Seriously, you get what you pay for.
You can hire a full-time SEO specialist and expect to pay a minimum of around $50,000 annually. Or, you can work with someone externally who can do a site audit a couple of times per year. Either way, make sure you hire someone who knows what they're doing.
On average, you can expect to spend at least $1,000–$5,000 per month on SEO as part of your inbound marketing strategy.
PPC
With pay-per-click advertising (PPC) you pay as you go. This helps you control your ad spend, making it a cost-effective strategy.
You'll want to allocate around 20% of your ad spend per month for expert PPC management, in addition to your ad spend. If you are running multiple campaigns, you'll need to consider increasing your ad spend to see valuable results. Most agencies start with a flat management fee with a budget cap, and will specify if there's a percentage increase in management fees for budgets that go over that cap (managing larger budgets requires more care and consideration). For instance, an agency may charge you $1,400 management fees for up to $7,000 in ad spend.
Social Media
If you hire an external professional social media manager, you'll likely spend somewhere between $2,000–$4,000 per month.
This will depend on the number of social channels you need managed. Social media marketing can encompass content planning, writing, moderation, and paid promotions on a monthly basis. You can reduce this cost by working with an inbound marketing agency.
Software
Executing an inbound marketing plan is a whole lot easier with the right tools and software. Different platforms offer different levels of control and convenience, and prices will vary.
You may want to use a customer relationship management (CRM) tool like HubSpot which ranges in price from $30 to $800+ per month and offers everything you need in one place.
A separate email marketing tool like MailChimp starts with a free plan and goes up to $350 per month.
The cost of software for your inbound marketing strategy will depend on what features you're looking for. Do your research, and choose the tools that make the most sense for your business.
How much can inbound marketing save you?
Inbound leads acquired after five months of consistent inbound marketing are 80% less expensive than outbound leads. Plus, the cost per lead from inbound marketing is on average 60% less than outbound generated leads.
Kind of a no-brainer, right?
Inbound marketing helps you build brand awareness. If your ideal audience is actively searching for your business, it pays to be where they are at the right time. Given that 63% of buyers begin their buying process online, you can't afford to not have a good inbound marketing plan.
Benefits of hiring an inbound marketing agency
If you're a small business owner (or you simple don't have enough time in your day), managing your own inbound marketing can eat up a lot of your time. Hiring an inbound marketing agency allows you to focus on other tasks that come with running a business.
Working with an inbound marketing agency will ensure that your messaging is consistent across your various marketing channels. From social posts to blogs, it's important to make sure your brand messages are aligned.
An effective inbound marketing agency will offer you a customized strategy for your budget designed to connect with your audience, deliver your audience the content they're looking for, and help you rise above the competition.
Bottom line
Depending on your goals, your inbound marketing costs will vary. Every business has unique needs. Make sure you have a clear understanding of your goals and the results you want your inbound marketing strategy to deliver so you can allocate the correct budget. And don't be afraid to ask questions when you're shopping for a marketing team or agency.
Regardless of your lead generation goals, you can be sure inbound marketing is a valuable investment in the future of your business.
Interested in learning more about inbound marketing? We've created a free guide to help you create an effective inbound marketing campaign for your business. It's packed with tips and tricks that top marketers use to drive qualified leads and increase revenue. If you're ready to take your inbound marketing strategy to the next level, download your free copy of our guide below.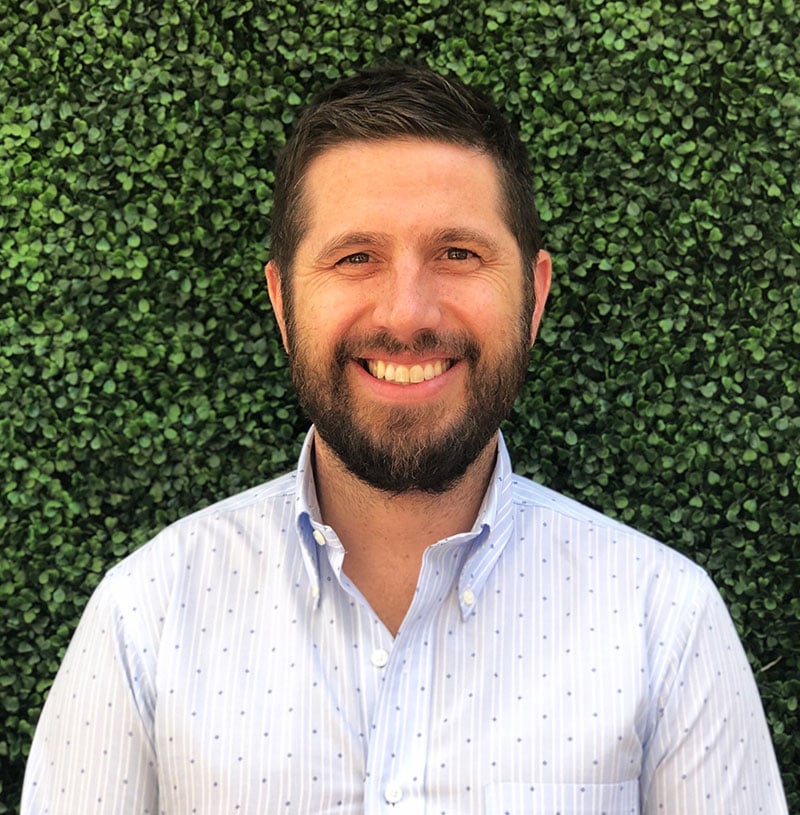 Post by Matt Walde
May 11, 2023