In a recent company meeting we devoted some time to revisit and discuss our core values and the application of those values in all things AdVision. As we sorted through our different values that we believe differentiate our company, some qualities (good qualities) didn't make the list. That's not that they weren't a reflection of our ideology, but simply that they were too elemental and we deemed them "permission to play." The idea here was if we don't embody the most simple values (i.e. "work hard") then a more unique quality (i.e. "be ahead of the curve) would essentially become irrelevant.

In this thinking, we also put together a short list of our "Inbound Marketing Permission to Play" elements. Here they are:
Testing
If you don't regularly test your website you should have no expectation that it will improve on its own. This doesn't mean you need to "burn & build" your website every 3 months. But, you should be tweaking critical elements which directly relate to how your website interacts with visitors. These could include your core messaging, calls to action (CTAs), forms, landing pages and any other elements you hope users engage with. How frequently you adjust site or your strategy on this is up for discussion – leaving your site untouched once it goes live, is not.
Blogging
Blogs are a regular addition to your website to indicate to the universe at large two critical factors:
In an age when website come and go like the breeze, a regularly updated blog is a critical indicator that you are, in fact, open for business.
When a visitor comes to your site, there are a variety of reasons they might be visiting, but there is one reason any and all visitors will have: they are looking for information. Blogging is one, if not the best facet to ensure that your are putting your best foot forward, on educating your interested site visitors.
Blogging in and of itself can be layered with great strategy and purpose, but don't let "the perfect" be the enemy of "the good". You can always write a better post or tweak it tomorrow; there is no excuse for not blogging today.
Analytics / Reporting

One of the greatest benefits of digital marketing is your ability to measure (very specifically) the results of your efforts and budgets. The heavy data analysis can be left to the nerds (us), but at the very least a you should always have a pulse on a few critical metrics – this is operating under the assumption that you have Google Analytics.

The following should be as easily recalled on a moments notice, as if they were a loved one's birthday:
Visitors
Conversion Rate
Primary Traffic Sources
The Basics
There are countless other tactics and efforts to pursue in reaching your digital marketing (and greater business) objectives, but if you are searching for where to start, this list is as basic as it gets. With the simple list above, this is not to insinuate that these "permission to play" rules are all you need; but if you aren't addressing these, you should take pause to evaluate the expectations you have of your inbound marketing strategy.
Other articles to read: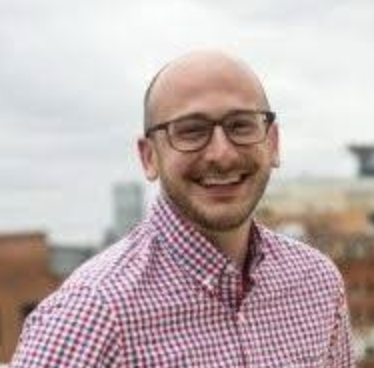 Post by Chris Kampfe
November 26, 2014