If you haven't heard of SearchCon yet that either means that either we as search engine marketing professionals aren't doing our jobs, or you are simply just missing out. Meeting annually for the past 4 years, some of the top providers of Denver SEO services and digital marketing get together at Beaver Run Resort to talk shop, network, and have fun in beautiful Breckinridge, CO.
SearchCon
/sərčkan/
noun
An annual three day conference held in Breckenridge, CO that brings together some of the best and brightest minds in digital marketing and SEO from around Denver
Speaking topics this year ranged widely from high-level tips and tricks on how to run a successful marketing agency to in-depth how to's around software and strategy, making the conference interesting to both SEO beginners and veterans alike. Below is a recap of some of the topics that we at Brightlark found useful and/or interesting.
Day 1: Black Hat SEO Tactics
The event kicked off with an interesting panel discussion around black hat SEO tactics. For those unfamiliar, black hat SEO is the process of increasing of a site's ranking using tactics that are in direct violation of a search engine's terms of use. This is in direct contrast to white hat SEO where rankings are manipulated using strategies that are well within search engine guidelines.
While many SEO's will argue that black hat SEO tactics may be unethical and should have no place in successful, long term organic strategies, there is an argument to be made that black hat tactics reveal valuable insights as to how search algorithms actually work.
To put it another way - the best way to find out how something works is to break it.
Some of the tactics discussed around link building only served to reinforce the importance of links as a ranking factor. While this wasn't (and shouldn't be) a huge surprise to most SEO's, the ability for a site to rank very quickly using tiered linking strategies and spun content offered some fascinating insights.
Day 2: Voice Search & Local Search
Day two dove right into discussions around the importance of optimizing for voice search. As of 2017, 1 in 6 Americans owns a voice activated speaker of some kind, making optimizing for voice search more important than ever.
Optimizing sites for voice search also helps them play well with RankBrain - Google's first introduction of artificial intelligence into it's ranking algorithms. Some of the tips and tricks covered were:
Focusing keyword research and targeting on long-tail queries
Make sure to optimize all metadata on the page with semantically relevant & related keywords - not just exact match phrases
Make sure the page's content adheres to best practices for writing on the web (e.g. - use bulleted lists, charts, etc.)
Ensure that structured data markup is included to give search engines as much context as possible
Local Search
Another highlight of Day 2 was around the importance of Local SEO and link strategies to help gain visibility in local search results. With the introduction of the 3 Pack search results are now more competitive than ever. This provides businesses with brick-and-mortar locations a huge opportunity to gain much more visibility than their competitors by ranking within the top three local search results.
Some tips on how to accomplish this were focused around:
Maintaining consistent and accurate contact information (name, address, phone number, hours of operation, etc.)
Generating genuine user reviews
Performing community management to ensure
Day 3: Analytics & Data Management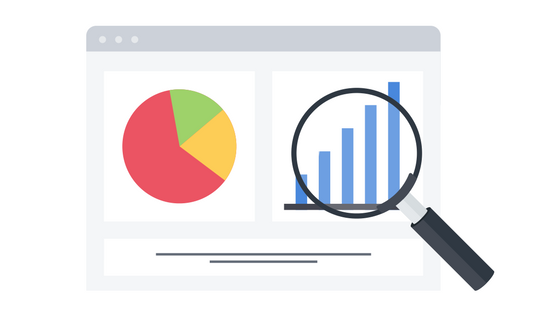 Topics on day three included speakers giving insights toward the importance of data. Topics varied from high level overviews of how to segment and interpret reports in Google Analytics to detailed tips and tricks on how to segment data more effectively.
Some key topics and takeaways included:
How to set up Google Analytics to ensure clean data
How to read and interpret advanced data sets to help make more informed business decisions.
How to set up custom automated reporting for FREE using Google Data Studio
SearchCon truly does provide a valuable experience for anyone looking to expand their knowledge of inbound marketing and SEO. Whether you're a seasoned SEO professional or total beginner, SearchCon definitely provides resource and useful information for just about anyone looking to expand their skill set.
We at Brightlark look forward to attending next year and hope that you do too! Contact us today to learn more about our SEO services and how we can help you boost your online presence.
Post by Joe Tiberio
May 7, 2018