For more than a decade, AdVision has had a great fortune of working with hundreds of the most respected brands and businesses any agency could hope for. We've literally seen it all. We're incredibly thankful to have had these experiences as they've given us the opportunity to learn first hand.
With each and every partnership we've had, we've gained a better understanding of how other businesses operate, what their daily challenges are, how they overcome them, and who the people are within the industry that make it all happen. Gaining this insight and knowledge is easily the best part of agency life.
AdVision has always been a generalist agency in terms of who we work with. This is the way it's always been, and this is the way it will always be within these walls. Digital marketing, when done well, can help any business. We aim to help as many partners succeed online as we can for as long as we can.
When exposed to a large number of anything, be it foods, music genres, or business industries, it's natural to begin to gravitate towards a group that works for you. Sometimes you can easily identify what it is about something you like. Other times, you don't know why you like something, you just do. Regardless of why you know or don't know why you like a particular thing, you naturally want more of what you like because it makes your life more predictable, easier, more pleasurable or more fulfilling. I, for example, love pizza, 80's music, and marketing. You also begin to minimize or avoid those things you don't like because they make your life more difficult, less enjoyable, or less fulfilling. I tend to avoid kale, Justin Bieber, and my cable provider.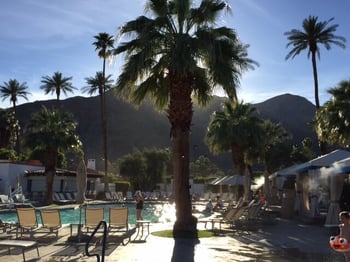 This said, I'm excited to announce that we are expanding our service offering. Our office is filled with travelers and adventurers. We live in Colorado, and a sense of adventure may as well be a requirement to live here. In the past few months, AdVision has had employees in Ireland, Hawaii (we're jealous Lindsey!), Patagonia, and just about every state in the US. As I write this, our Business Development Manager, Thomas, is living it up in Spain - hurry back! The people here have a deep connection with travel and adventure. For this reason, we've chosen to expand in this industry and position ourselves to engage with more partners in this space. Be sure to check out our sister site, Touristy.
We couldn't be more excited about the future of this agency and of the inbound industry as a whole. We feel extremely fortunate to have been chosen by so many incredible partners over the years. There's no doubt that we're looking forward to providing the same, high-value marketing services to these businesses for years to come.
The decision to expand our service offerings to meet the unique needs of the travel, tourism and hospitality verticals was made by simply looking at who we are as an agency. Like any true explorer, AdVision is itself flexible, resilient, courageous, observant, adventurous, and just a little bit crazy. We know this won't be easy, and we're prepared to take on unexpected challenges. At the end of the day, we know it's challenges like this that will force us to think differently, to grow as a team, and ultimately become a better agency for all of our partners.