Interest surrounding Content Marketing has literally exploded over the past few years, and for good
reason. Consumers have gotten smarter. Their attention spans have shortened, and they've taught themselves to tune out unwanted marketing messages with DVR, cold call screening, and easily filtering email blasts into their spam folder. In short, Traditional Marketing is a dying medium, and Content Marketing is the new way to engage an audience and grow your business. Below is a screenshot from Google Trends, captured on 3.3.16, demonstrating the increased search volume around the phrase "Content Marketing" over the last ten years. Pretty compelling!

Content Marketing in Google Trends
So what is Content Marketing anyway?
Content Marketing is a strategy focused on the creation and promotion of high-value, relevant content intended to attract, convert, close and delight your target buyers online. When done correctly, content can strengthen your brand, establish your business as a thought leader in your industry, build relationships, and grow your bottom line – all without directly selling anything. By informing and educating your audience on the problems a product or service like yours can solve, the value you can add to their lives or businesses, and the opportunity cost of not working with a company like yours, you are increasing the intelligence of your audience and building trust. In exchange for your information and trust, you'll be rewarded with the business loyalty of your now enthusiastic audience.
Now let me tell you why you don't understand Content Marketing as well as you think you do.
Executing an effective strategy around content production and promotion is much more difficult than anyone ever anticipates. It takes research, planning, consistency, measurement and optimization to help you reach your goals.
Here are a few of the most common misconceptions about Content Marketing that I hear most often:
#1: I'm a fantastic writer! I can do this myself. (My personal favorite)
Not to discredit anyone's skill here, but writing effective, compelling, engaging content is HARD WORK. One does not just sit down and create a brilliant article without a plan. Effective writing takes preparation, planning and more time than anyone ever anticipates. This is why we have professional writers. This is why "professionals" exist in any industry! I could probably take a stab at my own dentistry, but I'd rather let my dentist handle it.
#2: Content production of any kind is Content Marketing.
We've seen it all. Literally. We've witnessed dentists blogging about their fishing trip. We've seen real estate agents blogging about their child's musical. Producing content for content's sake is not Content Marketing. Once you identify your target audience, and you research the keywords and topics that interest them, you have a focus for your blog content. Never stray from your focus, and you'll always be writing to engage with those you most likely wish to do business with.
#3: Creating content is more important than promoting content.
We've all heard the question, "if a tree falls in the forest, but nobody is around to hear it fall, does it make a sound"? Well, it's really the same story with content. You can write the best article of your life, but if you don't effectively get it out there for people to consume and share, it doesn't much matter.
Once you produce content worth promoting, get it out there for others to enjoy. Producing the content should be 20% of the complete effort, with marketing and promoting your content rounding out the remaining 80%.
Keep your expectations in check. Never expect your content to go viral. Content that gets picked up and goes viral is just down right lucky. Creating content that, over time, increases your organic traffic, page views, time on site, and lead volume is an excellent and obtainable goal.
#4: The point of Content Marketing is only to appeal to the search engines.
A very nice byproduct of crafting quality, engaging content is the fact that Google, Yahoo and Bing will begin to look at you more favorably for certain search phrases. When this happens, your rankings improve, more traffic should follow, and if your site converts well, you'll see an increase in lead volume. But this isn't the main reason you should write. The primary goal of any Content Marketing campaign is to engage, inform and to educate your audience. When you accomplish this, you'll earn your visitors' trust, you'll be looked at as a thought leader in your industry, and your visitors will come to you first when they have a need for what you sell. Content Marketing is an ongoing investment in your business that can pay off in spades over time if done correctly.
So far, I've explained what Content Marketing is and what it isn't. Now I'd like to get into the measurement of this growing trend in marketing. Regardless of how well you write, and regardless of how well you promote your content, if you can't measure it, you can't analyze it. If you can't analyze something, you can't optimize it. And if you can't optimize something – anything – why do it at all?
The easiest way to determine the effectiveness of a blog post, for example, is to log into your Google Analytics account and report on the amount of organic sessions coming from the blog post URL on your site. To find this, once logged into your account, follow these navigational links: Acquisition >> Channels >> Organic Search, then change the Primary Dimension to Landing Page (Keyword is the default). If you have Analytic Goals set up, you can drill down to understand the exact number of completed goals stemming from any of your blog URLs.
Organic sessions via Google Analytics
Unfortunately, Google Analytics stopped sharing organic keyword level data years ago. At AdVision, we use the paid version of SEMRush, but even the free version will provide you with quite a bit of data to analyze the success of a recent post. Simply drop the URL of your blog post into the search bar on www.semrush.com, and you'll be given, amongst other data, the top 10 organic keywords your content ranks for in Google search.
You could also leverage a marketing automation platform like Hubspot to track this data. We've used Hubspot for ourselves for years, due to the ability to close the loop on the leads we generate. By "closing the loop", we're able to identify not only the volume of leads we've generated, we know who they are, and we can track them through our customized sales funnel in the Hubspot CRM. By doing this, we can tie new revenue back into our investment for a highly accurate ROI on the effort.
I hope you now have a better understanding of what Content Marketing is, what it definitely is not, and how you can leverage and measure your ROI from this growing channel to help propel your business. The best time to have started a Content Marketing initiative would have been 10 years ago. The second best time is today!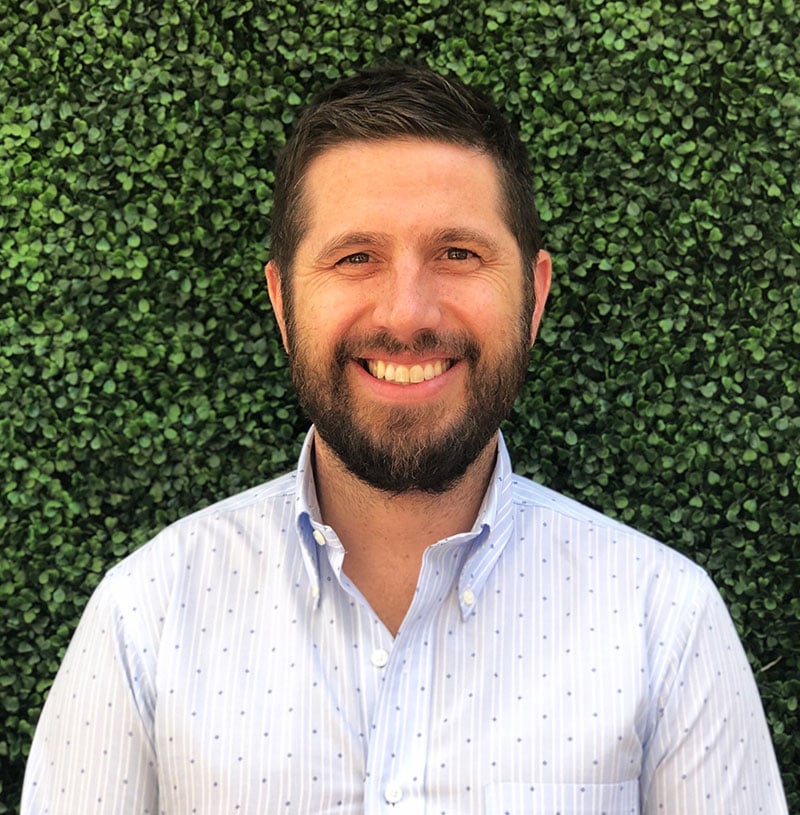 Post by Matt Walde
March 8, 2016